Staff takes home 3rd in sectional competition
Building off their momentum from yesterday's Golden Eagle win at the Northern Illinois Scholastic Press Association Conference, the Fielder Staff earned third place overall at the sectional competition. Several Staff Members placed, with the top three in each category qualifying for state.
Hannah Kopek, junior – 1st for Advertising and 4th for editorial cartooning
Stephanie Wallace, junior – 2nd for yearbook copy writing and 5th for infographics
Iris Wright, senior – 2nd for copy editing and 4th for  feature writing
Isabel Taylor, junior – 3rd for yearbook layout: double-page spread and 6th for news writing
Elizabeth Hsieh, senior – 3rd in Editorial writing and 4th in Newspaper design
Abbey Dissette, senior – 4th in sports writing and 5th in review writing
Paige Gieseke, junior, and Jude Mendoza, senior – 2nd in video news
Hannah Darbro, senior – 3rd in broadcast news writing
Kaitlyn Husak, junior, and Raven Easterly, sophomore – 5th in yearbook theme development
About the Writer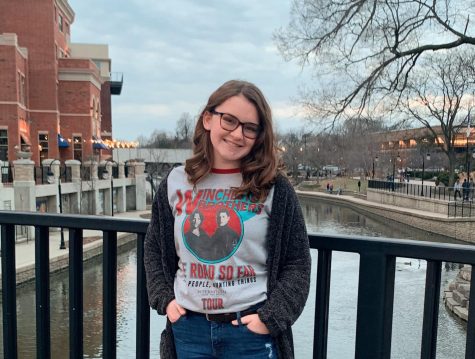 Hannah Kopek, Editor-in-Chief
Hi! I am Hannah, and I am one of the Editors-in-Chief this year. I dabble in the arts as well as watch a ton of movies and make obscure history references....