Stephanie Wallace, Feature Editor
October 18, 2019 • No Comments
When we are younger, we are taught not to lie under any circumstance. However, as we grow up, lying seems to become a necessary adaption to get through the day. Between telling a friend that they look good in the new blue...
The feminist fight for equality is misguided
October 17, 2019
Feminists are fighting against pink tax, for higher wages, rights over their children, and overall not...
All eyes needed on parking lots
September 19, 2019
The end of the school day can seem chaotic when it comes to leaving the student parking lots, whether...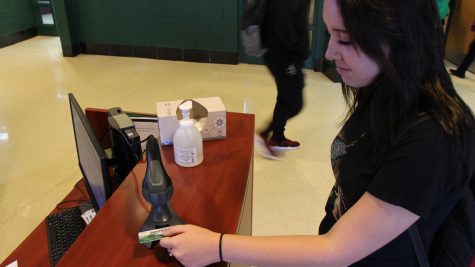 More off campus days for seniors
September 19, 2019
Finally, senior year! The year for late start, early release, and off-campus lunch. But here's the...
Have a great weekend, Wildcats! :) Enjoy this week's announcements! :)
October 18, 2019
September 19, 2019
Teacher by day and father by night, Jon Pereiro fills many roles. As the only Advanced Placement...
Team rivalries spark excitement
September 19, 2019
The clock is running down and the home team is only one score away from winning. The anticipation is...
September 19, 2019
Normally, when coping mechanisms come up, it ends with finding the most outrageous hair dye and locking...