Past homecoming traditions evolve
Hang on for a minute...we're trying to find some more stories you might like.
It's Oct. 10, 1952, and homecoming traditions hit the streets of Plainfield for the first time. Floats built around the theme "School Days" parade down the street with float riders waving to beaming children. Old friends reunite to celebrate their hometown and their high school memories.
Since that weekend, Homecoming's popularity has fluctuated, and community members have developed new events and activities to keep tradition alive.
"Homecoming was a weekend affair. It was so successful they continued to have one," administrative assistant Chari Rahn said. She has run the homecoming parade for the last three years and has taken photos at the pep rally for the last 12 years.
Homecoming, as its name suggests, began as a time for graduates to return to their hometown.
"After graduation everyone goes in a different direction," Rahn said. "People enjoy catching up with those they don't see much of."
Reunions for Plainfield teachers and students began over 60 years before the first Plainfield homecoming, and now on homecoming week alumni meet up at reunions, the alumni tea, and at a community reunion event held at the American Legion.
"[The alumni tea is] the alumni from Plainfield Central gathering together for an evening at Plainfield Central to talk about the changes and past of Plainfield Central," senior student council member Amanda Gaile said.
Technology has presented myriad ways for alumni to keep in-touch without meeting up on homecoming week, but students still express interest in seeing their past schoolmates years after graduation.
"Twenty years from when I graduate, I would definitely come back and have a high school reunion," Gaile said. "It would be cool to see where everyone's lives are at."
For many students, the meaning of homecoming has changed from a week of festivities to simply the school dance and from reunion to celebration.
"It's kind of the highlight of the semester," sophomore pomcat Kayla Dvorak said. "I like dancing with my friends. It's a fun time."
Other students are apathetic toward these fall festivities. They may see homecoming traditions as outdated or overhyped.
"It's just a tradition; it's not cool anymore," junior Laney Lagace said. "It's pushy; it's very in-everyone's-face."
Homecoming may also cause distractions from academics and sports during an important part of the school year.
"[If the football game wasn't on homecoming] there would be less distraction," junior football player Josh Lacoppolla said. "Homecoming is a big distraction."
Though some students believe there is no need for homecoming traditions, others believe they play a key role in the community.
"I think the purpose of homecoming is just having the community coming together and just establishing that we're all one unit," Gaile said.
Whether for a lack of school spirit, distain for forced enthusiasm, or busy schedules, students' involvement in community festivities like the homecoming parade has declined.
"When I was a student at PHS there were multiple floats done by students," Rahn said. "Now we have trouble getting any students to participate in float building."
This is not the first time homecoming's popularity has declined among students. Homecoming has not always been a district-wide tradition, either. It stemmed from PHS and invited the whole community to participate, and eventually, as Plainfield established more schools, schools integrated their own homecoming traditions to involve students in the festivities.
"A group of alumni and other interested people got together about 20 years ago when we started noticing a decline in the parade," Parade board member Jean Brannen said. "We also encouraged the high schools to establish homecoming traditions."
Volunteers who hold up homecoming traditions began their involvement because they hoped to pass on these traditions to future generations.
"A group of mostly Alumni got together because the parade had started to look a little shabby and we wanted everyone to enjoy it the same as we did when we were growing up," chairman and host of the Alumni All Class Reunion Ingrid Price said. "We wanted to keep the Homecoming traditions alive for our kids and future generations."
Though students no longer build multiple floats or view homecoming as primarily a time for returning alumni, student organizations still make homecoming part of their agendas.
"I think Homecoming's a great opportunity to get involved with your school," Gaile said. "There's just so many activities you can partake in."
School-specific homecoming events include the Mr. Pomcat pageant, the powderpuff game, the pep rally, the car show, the football game, spirit-wear days, and the dance. Some school organizations, like the cheer team, also walk in the parade, and others, like the marching band, perform in the parade.
"There are changes happening," Brannen said. "We need young people to get involved to keep tradition going or create new traditions."
Homecoming has evolved in traditions and participation, but it remains a spirited celebration.
"I believe the true meaning of homecoming hasn't changed," volunteer Michelle Smith said. "It's all about being proud of your school and community."
Even for students who take minimal pride in their school and town, the festivities provide potential for a week of fun.
"I think [homecoming] has always been about coming together as a town," Price said. "Gathering to celebrate a long-standing tradition. Celebrating old and new friends."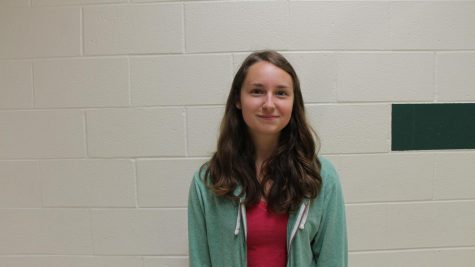 Iris Wright, Website Editor
Writer, editor and photographer. When I'm not working on the Fielder, I competitively flower arrange, captain the color guard, and write short stories...