The Last of Us overcomes expectations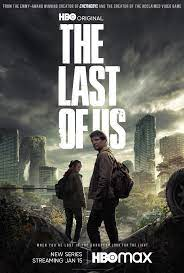 The popular adventure/action video game The Last Of Us written by Neil Druckman has recently been transformed into a hit drama series on HBO Max adapted by Craig Mazin.
Just like the game, The Last Of Us revolves around two main characters, Joel played by Pedro Pascal and Ellie played by Bella Ramsey, fighting to survive in a variation of a zombie apocalypse.
Though the game includes more of an action-driven plot, the show after 5 episodes so far draws its story differently by adding a more dialogue-based narrative.
Although some fans of the video game series dislike the slower process for the show rather than action, each episode expresses a meaningful lesson and builds on character development.
In my opinion, a more in-depth style for the series brings stronger attention to the chemistry between Joel and Ellie rather than only focusing on the violent environment they're surrounded by.
This will help to introduce the characters and father-daughter relationship for those who have not yet played the video games and don't know what to expect.
This approach has been mixed very well with scenes of action towards the conclusion of certain episodes to keep others invested in looking forward to the next one.
After the opening success from the show's first episodes, viewership has grown in percentage episode by episode with the show breaking HBO's all-time audience record on episode 2.
Soon after, the show announced that they will be working on a season 2 due to the widespread enjoyment and positive reviews of the launch.
It's also clear that most of this success comes from Pascal and Ramsey who have dedicated themselves to embodying their characters by their attitudes and persona heavily resembling their counterparts in the games.
The apocalyptic setting as well is a large part to the fluidity of each episode. The environment is made to feel suspicious around every corner whether it's downtown Boston or the rural highways of Kansas City.
All of these factors contribute to me giving The Last Of Us season 1, a 5 out of 5 star rating. The show is leaning towards finishing season 1 with a strong conclusion while also forming a wave of anticipation for how the next season will fan-out.