Knock Down the House inspires hope for change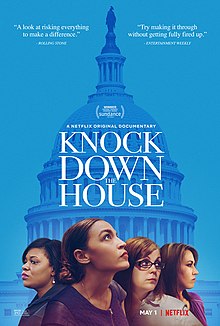 Raw. Inspiring. Surprising. Those are all words I would use to describe the new Netflix original Documentary "Knock Down the House," a film about the challenges faced by those who ran for congress in 2018, the most diverse congress to date.
In an era of increasingly polarized politics, I expected an incredibly biased, liberal versus conservative type film, but it was more about new grass roots campaigns versus incumbents. Director Rachel Lears, an Emmy award winner for directing, was able to bring a humanity to politicians such as Alexandria Ocasio-Cortez, through intelligent cinematography.
While there was a definitive bias toward the democratic party in the way the four subjects were all from it, the focus was not on whether to support one party over another. The 2018 congressional elections were very heated and drew a larger national audience than previous years, due to the "Blue Wave", a promise buy the democratic party to take back the house and the senate from republican control.
The documentary followed four women running for different congressional seats from across the country: Alexandria Ocasio-Cortez for the house, New York City; Amy Vilela for the house, Nevada; Cori Bush for the house, Missouri; and Paula Jean Swearengin for the senate, West Virginia. A spotlight was cast on the unique problems they faced, which ranged from personal tragedy, lack of funding, and slanderous marks made against them, from "socialist" to "inexperienced."
A sense of vulnerability was also conveyed as a reoccurring motif. The women who were followed did not dress themselves up to be something they weren't. Swearengin painted a picture of what it is like to live in West Virginia, and showcase the locals, including her own mother who lives in a trailer home. Vilela shared the harrowing story of how her eldest daughter, Shalynne, died of a pulmonary embolism while in the hospital because they were uninsured. Showcasing the intimate details of someone's life as they are in the national spotlight helps these up and coming politicians have a sense of grace and humanity.
The brunt of the film's focus was centered on Ocasio-Cortez, as she was the only one of the four who beat out the incumbent for her seat in congress. While we see her making headlines every day, from being the youngest woman to ever be elected to congress, to revealing her groundbreaking Green New Deal, the side of herself that she revealed was more personal and relatable. Out of the limelight of media scrutiny, the doc allows us to make our own judgements based off how she carried herself on camera, and not what others say.
Due to stylistic choices made by Lears at the end of the film, one can't help but to feel hopeful about the direction our government is moving in, less in political party department, and more in the human compassion one. I give this documentary 5/5 stars
About the Contributors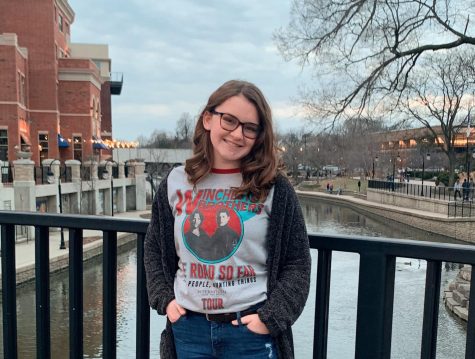 Hannah Kopek, Editor-in-Chief
Hi! I am Hannah, and I am one of the Editors-in-Chief this year. I dabble in the arts as well as watch a ton of movies and make obscure history references....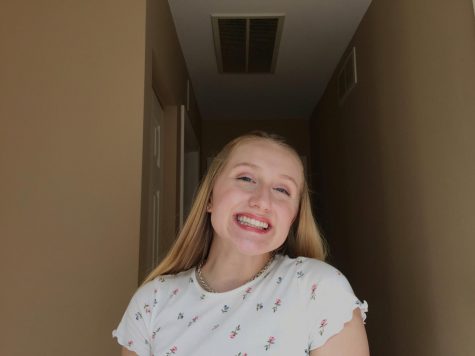 Kaley Murray, Photo/ Sports Editor
Hello! This is my third year on the Fielder staff, and I am a senior. Photography is my favorite hobby, and is what I specialize in on staff. Hope you...