Broadway star succeeds with powerful, emotional breakthrough album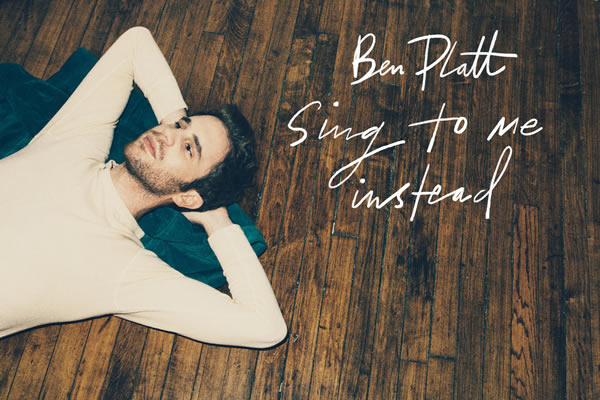 Ben Platt made his Broadway debut in 2012 as Elder Cunningham in the musical "Book of Mormon." Since then he has played the lead role in the Broadway musical "Dear Evan Hansen" as well as Benji Applebaum in Universal Studio's, "Pitch Perfect." He has received a Tony, a Grammy, and a Daytime Emmy for his work in "Dear Evan Hansen" alone.
However, his theatrical success only tells part of who the 25-year-old star actually is. His debut solo album, "Sing to Me Instead," allows for Platt to truly introduce himself. Along with the assistance of hit-makers such as Eg White (who has worked closely with Adele) and Ben Abraham (known for helping with Kesha's "Praying), Platt wrote songs that told of his desires, regrets, and relationships, all while showcasing his wide vocal range.
When word for this album first came about, I had concerns. Stars typically transition from the pop genre into the world of musical theater, not the other way around. Ben Platt has done the opposite, brilliantly so.
The album begins with "Bad Habit," a soulful piano ballad with a somber tone that showcases Platt's extraordinary vocals. There is the mix of conversational singing and booming Broadway, that alerts the listener this is not a cliché pop album. His success in the theater world becomes apparent with the control of his voice in the final choruses. What was really interesting, however, is how he managed to merge the two genres while still being able to communicate emotionally with his audience.
He explores many genres in his album, ranging from the gospel-soul of "Temporary Love" to the acoustic sound of "Grow as You Go." There is, at the very least, one song for everyone to enjoy. His work is heavily reminiscent of that of Adele, Sam Smith, or The Script, all while remaining entirely personal and unique.
His song "Better" holds the most potential for becoming a pop hit, but the passion he puts behind the chorus, "Did you keep my sweater, sweater? Did you read my letter, letter?" add a level of intimacy to the song that pop hits tend to lack.
While each song tugs at the heartstrings in their own way, one in particular song warms the heart: "In Case You Don't Live Forever." The classic love story is decidedly one of the best songs on the album with lyrics such as "I've waited way too long to say, Everything you mean to me" adds the emotional element needed to remind the listener that these songs are about personal relationships Platt has experienced throughout his life.
"Share Your Address" is my personal favorite, with its goofy and authentic declaration of love. It showcases his theatrical background in the most charming way possible and, while unlike the other songs, fits well into his story. The lines where he declares "I wanna watch you while you sleep, I know I might sound like a creep" or "I want a key to your house" or "I wanna be your emergency contact" make the album feel entirely unique, as well as display the cute quirks that fans love about Platt.
However, what truly makes this album stand out from the rest is the use of pronouns in some of his songs. Ben Platt has been openly gay since he was around twelve years of age, so it only makes sense that his story would include mention of his relationships, meaning the use of the pronoun "he." Few homosexual artists choose to use same sex pronouns, and the fact that Platt chose to serves to emphasize how venerable he is making himself to tell his story.
The album is well-done and small flaws, like Platt holding back on some of his vocals, only add to how entirely human it truly is. The story driven songs are catchy but still manage to convey their message, and the ballads are emotional while highlighting Platt's outstanding singing ability. This album truly deserves five out of five stars.