NFL players receive too soft punishments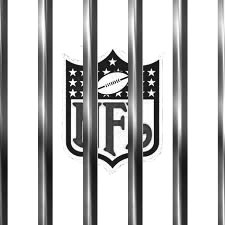 The NFL has been surrounded by many cases of domestic violence in the past couple of months. According to fivethirtyeight.com, domestic violence accounts for relatively 55.4 percent of crimes by NFL players.
The football players that have been accused of domestic violence this season are Quincy Enunwa, Ray McDonald, Greg Hardy and Ray Rice. Only two of those players have been suspended: Rice and Hardy.
In a recent Fielder poll of 32 students, 59% said that famous people do receive special treatment when it comes to legal issues.
"Athletes are role-models and highly respected people. They need to be given punishments that downgrade their image in a genuine manner," Riya Parikh, sophomore, said.
Ray Rice has been suspended indefinitely by the NFL, but he is expected to appeal the suspension. Greg Hardy from Carolina played one game and then was deactivated.
In the same Fielder survey, 59% of students also said the NFL did not handle the situations involving domestic violence in the correct way.
"They didn't get arrested. They should have been treated like everyone else. The only thing they got kicked out of was football," Rachel Shaw, senior, said.
"Missing one or two games is a lax punishment," Frank Ruane, freshman, said.
Although some players have received their punishments, McDonald has been classified as "undetermined," meaning that the NFL is still looking into the situation. Quincy Enunwa's domestic violence charge has been dismissed and the NFL is unlikely to take action.
"A first offender should be banned for one season, then a second offender should be banned for life," Adam Schreiber, sophomore, said.
Some people believe that giving light punishments to role models like NFL players could have a negative influence on those who look up to them.
"I think in society in general, it will become more tolerable. I suppose that it does make an impression [on high school students]," Athletic Director Dave Stevens, said.
Recently the NFL has taken steps to "Enhance Awareness: Domestic Violence and Sexual Assault". The NFL will be giving these presentations to all NFL teams, family and friends.