Seniors play annual game irresponsibly
  Seniors have posted results of the annual game of senior assassin, which is not sanctioned by the school administration.
 It is a fun way to encourage everyone to interact, even groups who would never interact in a normal setting. 
  In this game each senior who chooses to play must have a partner and pay $5, which is collected to be given to the winner at the end. During the game, each team must eliminate another team by spraying other players with water guns. 
  While this may seem complicated and not safe or orderly, it is very well organized. In order to stay out of trouble, there are rules like not spraying people while they are on the clock at work and getting permission to enter someone's house from their parents. All eliminations must be recorded in order to count. 
  And while this is a great way for students to have a form of social contact to stay mentally healthy during remote learning, the game was not played safely or responsibly. In the videos posted online, students are standing in close range without masks, and during a pandemic safety trumps fun. 
  Students complain on social media about others not wearing their masks, so they are unable to hang out with their friends, but we all need to take responsibility and safely interact with each other. 
  There is nothing wrong with wanting to be around other people and to bring back some fun and entertainment into our lives, but we need to do it responsibly. When out playing the game, seniors should be wearing their masks, especially if the videos are being posted publicly online. 
About the Writer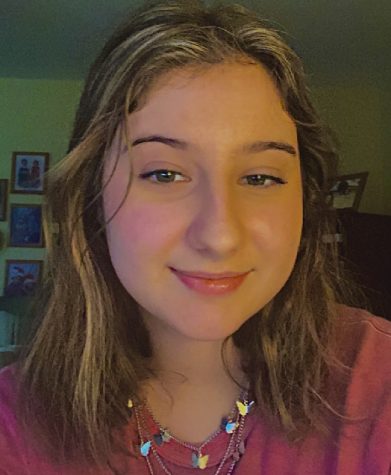 Sara Rand, Feature Editor
Hi! My name is Sara, I am a senior and the feature editor this year. This is my 2nd year as an editor. I love being on the newspaper staff, and hope you...