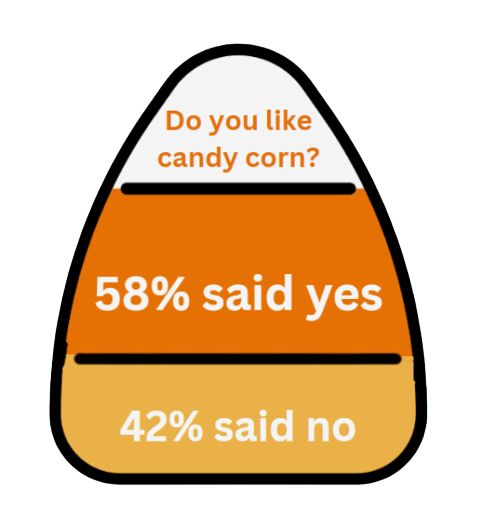 Candy corn has been a classic candy dating back to the 1880s. People go out and buy the big bags around Halloween as a tradition. Personally, I also enjoy pulling fresh candy corn out of a bag when October rolls around.
According to Fox13, the NCA (National Confectionery Association) reported that 35 million pounds of candy corn are made each year. If people did not like candy corn, they wouldn't be able to produce so much, as companies would lose money. However, they are not, take Brach's candy company for example. They sold $73 million worth of candy corn in 2019.
Some people may argue that candy corn is very sugary and unhealthy, but so is other candy, which people do not have a problem with eating. Candy corn is made with gelatin and confectioner's glaze, according to USA Today. Though that does sound unhealthy, it contains many of the same ingredients as Jell-O, and may be better than ingesting some other overly processed foods. Halloween is meant to be a holiday for people to splurge and treat themselves to candy anyway, so sugar or not, that is not something that should be greatly considered.
Candy corn is a classic taste and a great one at that. For most people, it reminds them of fall and Halloween, which is a loved holiday and time of year. In a survey of 231 students, 58% said that they enjoy candy corn.
Candy corn is the perfect traditional treat to enjoy in the fall, adding to the Halloween festivities. I hope that more people take advantage of the candy corn-stocked shelves before it's gone for the year.