School to adopt 8 periods in 2024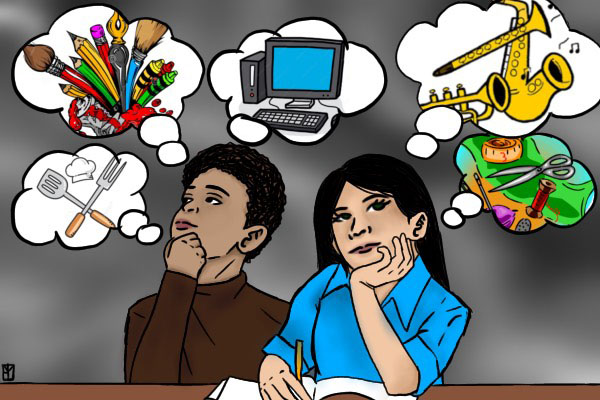 According to the District has agreed to make all of their K-12 schools' school days eight periods long.
As per Principal Chris Chlebek, the proposed legislation would go into effect in the 2024-2025 school year, so current juniors would not be affected.
This new regulation has been a long time coming, as there had been months of discourse about it, and it was a unanimous decision.
The additional period will open up more room for students to take classes that they are interested in, but can't fit into their schedules.
With an extra period, the district strives to make students more prepared for their future by participating in more career-oriented classes.
There has been no word on whether the eighth period could be used as an additional study hall period.
There have been no reports regarding how the time change impacts the school day, although it is likely that it will not add an extra time to the school day, and will instead reduce the length allotted to each class.
We do not mind the extra period as long as we aren't forced to stay in the building for any extended periods of time.
There should be no cause for concern as long as we are in the building from 7:05 to 2:10, just like we currently are.
If anything, the extra period is more beneficial, because we don't have to stay in those certain courses we don't necessarily want to take, but are obligatory. Students will be able to take classes that they enjoy.
However, one could argue that because class time will be reduced, students struggling with certain courses will have less opportunity to gain knowledge.
That is a fair argument, however now that students can have an eighth period, their anxiety levels will be lesser, due to the time cuts, and having the choice to take an additional course that will prepare them for adulthood. Additionally, students who lack motivation or are simply trying to get by will be forced to take extra classes that they may not want to take in order to fill up their schedule.
However, the new rule will also aid many unsure learners with their future decisions by allowing them to try courses they never anticipated liking, or take courses that intrigue them.
We do not see a problem with this change, but depending on any future modifications to the plan, we can understand other students' concerns.