Students celebrate cultures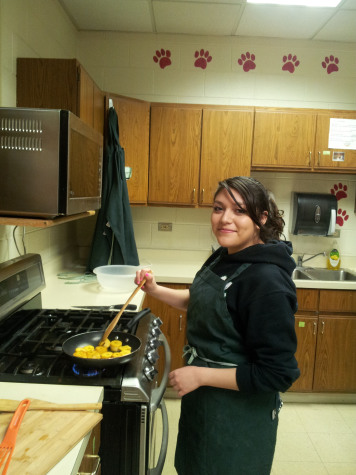 Want to cook food, learn ethnic dances, go to a Christmas Market, or have a fondue party? Then join the foreign language clubs.
Anyone can join, as long as they have an interest in learning about the cultures of foreign countries, and much more.
Foreign languages can be learned just for fun, or can help people in life, such as gaining admission into a good college, or to communicate with people of other ethnicities, whether it be for a profession or for travel. There are three foreign language clubs in the school: Spanish, German, and French club.
Spanish club includes many activities, such as cooking, watching movies, reading literature, creating arts that are specific to Latin American countries, as well as learning different types of dances, creating children's books for elementary students in the area, eating at restaurants, and much more.
"Not only have I increased my skills in my Spanish, but [also] in interacting with others," senior, Alejandra Barrios, said. Barrios is the Vice-President of Spanish Club, and joined the club just to be active in school.
German club promotes culture, customs, celebrating holidays, and learning the geography and history of Germany.
"It's the closest you can get to being in Germany," junior, Quinlan Riley, said. Riley says that the club gives students a hands-on learning about the culture.
Some fun activities include a trip to Chicago for the German Christmas Market, a fondue and cheese tasting party, and Oktoberfest, as well as playing games and watching movies in German, going to German restaurants, and selling Advent calendars.
Students that are part of German Club can help with Exploration Night and National Foreign Language Week. The club also helps to donate to the Needy Families Fund and Shop With A Cop.
"It's a very welcoming club [and] it's fun," said Riley.
Another foreign language club is French Club, sponsored by Madame Mini. French club has many fun activities as well, such as making and eating French foods, going to French restaurants, and having parties.
Whichever language it may be, students are free to explore and enjoy various cultures in these three clubs.
Leave a Comment