Increasing numbers of students listen to sad music
Increasing numbers of students listen to sad music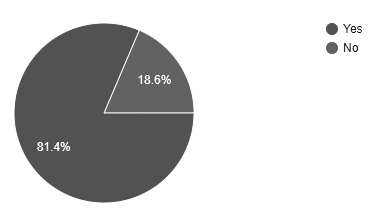 It's getting darker out, which means as the sun sets, you need music that fits the scenery around you. What just so happens is that sad music seems to fit that particular atmosphere.
Sad music has been gaining more traction lately, even before the days became shorter. Sad music also assures listeners that they're not alone and that even well-known celebrities can relate to how they feel.
"I think the really important part of sad music is the vibe it gives off, comparatively to something more upbeat," Beckham Wesselhoff, junior, said. This "vibe" has become more well received than happier songs, as Wesselhoff says, as artists such as Adele and Olivia Rodrigo have built careers off of sad music. "The sad nature of the songs I listen to feels far more personal and introspective than something happier," Wesselhoff added.
On top of sad music being considered better than happier music in terms of atmosphere, it also allows listeners to cope with their own feelings while enjoying the music.
"Sad music gives people an outlet to express their own sadness while relating to others," Tessa Danko, junior, said. "Relating to music and knowing someone is going through something similar can be both empowering and healing."
Sad music has an effect on people's moods, despite it not always being for the same reason; while people may listen to the same sad music, it doesn't necessarily mean they have the same motive for listening to it.
"I think sad music affects people's mood because it can allow people to let out their emotions using music, or do the exact opposite and just make the listener upset," Gianna Camardo, junior, said.
"Sad" is an umbrella term when it comes to emotions, and there's many different emotions that can be demonstrated through sad music.
"Grief, shame, and disappointment is reflected in 'sad' music," Wesselhoff said.
While these aren't the only emotions exhibited in sad music, they are some of the bigger emotions artists write about in their music — apart from heartbreak, of course. Since "sad" is such a broad term, there's also a variety of genres that sad music is incorporated into.
"Sad music isn't a genre, but it is included in many different genres, such as sad indie music, rock music, and rap," Camardo said.
While some have argued that sad music isn't as big of a trend lately, others seem to refute it by saying sad music is an easier style to market for audiences across the world.
"More people listen to sad music because more artists are producing sad music. Sad music is also easy to produce because it's an easier emotion to write about," Danko said. "Expressing pain through art is more common than expressing joy through art."
People use music as an outlet to create a better atmosphere or to feel like someone truly understands whatever you may be going through. The sad playlist goes on full volume, and they remember they're not alone.
"Sad music is one of those comforts you don't really get anywhere else," Wesselhoff said.