Teachers shop Black Friday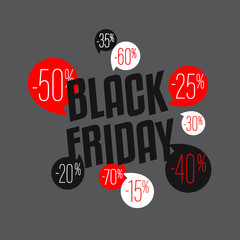 At the crack of dawn, people are huddled up outside of stores, bundled in their heaviest winter gear waiting for the best deals inside. They have waited hours just to get a good spot in line to do a quick dash to the items on the top of their lists. When the doors open, people are getting pushed and trampled on the pavement while others are sitting in the warmth of their homes receiving updates on the same deals. 
 Black Friday shopping is a way to experience the craziness of the holiday season and how far people will go for questionable sales. Some wait until Cyber Monday or just shop online because they believe it is easier. 
 "I went once about 20 years ago and the line to check out was insane. Plus, some stuff I wanted was already gone. I never went back to shop in person on Black Friday again," Ken Schoen,  business teacher said. According to a recent survey, 73 percent of teachers do not go Black Friday shopping whether they don't think the deals are worth the chaos or it is more manageable online. 
 "I don't like fighting the crowds," Jaclyn Hruska, health teacher, said. That is a big reason for most people because of how the media has portrayed the whole aspect of Black Friday. On the other hand, many are preparing to go out at the crack of dawn to get good spots in line.  Kathleen Schrear, junior, has a tradition with her family to wake up early and stand in line at  Menard's. 
"Parking spots are critical, so you can get in and out fast," Schrear said. That is the reason she gets ready at 6 a.m. Upon arriving, her family will be one of the first in line and they like to be because they grab a shopping cart faster and are the first ones to browse. 
"The social aspect is a big part of shopping," said Karin Walker, English teacher. "We go as a family and bond over the silliness of it all. Bargain hunting and looking for what we want brings a challenge to the day. Memories have been created with my husband and each of my children over the years on these shopping trips."
  The day isn't all about running around to find gifts for the holidays but bonding with others. And sometimes it's hard to tell what the item is like online. 
 "Sometimes pictures aren't accurate, sizes may be different, I may come across something similar or different that I believe would be a good gift, I've grown up doing it-it's what I'm used to doing," said Alan Bank, social worker. Some feel that the craziness is too much to handle but can't let the bargains slide. 
 "I do not go Black Friday in the early hours anymore, but I do like to go later in the afternoon when all of the chaos has calmed down. I like to see what good deals the stores might have, and I  try to pick up a few gifts for family and friends," Arlene Morris, math teacher, said. With going a little later, it is less crowded, but it still feels festive, and there are many people to watch, which is a  reason many go out.  
 "I used to always plan out the day with what sales to attend first based on which stores opened and what 'hot' items were being advertised, etc. My husband and I used to divide and conquer. But since Covid when they decided to spread the deals out so there were fewer people in the stores, it's just not the same feeling. I now prefer to just scoop up some deals online and then do curbside pickup at a later date. Besides, there isn't just one Black Friday anymore…  They are still spreading the deals out. I can't even keep up now!" Jennifer Rodeck, French teacher, said. 
 Black Friday and Cyber Monday are big days to get holiday presents but come in different shapes and sizes for everyone. Whether it's shopping online to avoid the hassle of the stores or going in person to have the item the same day and witnessing the chaos, everyone has separate experiences with shopping.