'Blood Harmony's strong vocals save it from total mediocrity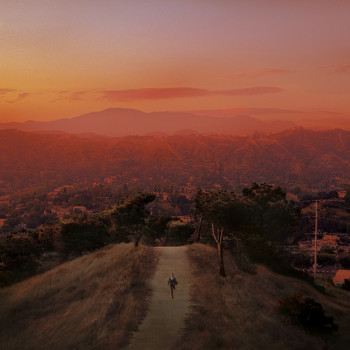 Finneas O'Connell, Billie Eilish's brother, released an EP titled Blood Harmony. This album is catchy and more grounded than his sister's; rather than vocal alterations and playing with pitch, Finneas lets his own voice shine through. I give props to Finneas for preserving his own sound in his EP, since he writes music for his sister as well.
The crowning jewel of this album is the vocals. Finneas is vocally talented and makes singing at his range sound effortless and smooth. Piano, guitar, and other sound effects are featured in the background, which accent the vocals well. This EP is for fans of alternative-acoustic music.
Finneas writes lyrics that are well crafted and interesting to listen to. However, in some songs like Shelter, they can become repetitive and at times they even feel forced to preserve the rhyme scheme. He also includes a few explicit words and references, yet the album does not have an explicit warning.
Out of the EP, my favorite song is "I Lost a Friend." It stood out to me over the others due to the sheer emotion behind it. Hearing the chorus emits a feeling of catharsis, like a weight being lifted off your chest.
Although certain songs on the EP were released as singles dating back to Oct. 2018, hearing all of them collectively showcases the harmony that exists between his music. This album maintains his musical motif of prominent vocals set to a back track of gentle acoustics.
The EP gives off a 'driving down backroads in sprinkling rain while singing with the volume turned up' vibe.
While at times it can become repetitive, and it's not my style of music, I give Blood Harmony 3.5 stars for his musical talent.