Teacher Feature: Jon Pereiro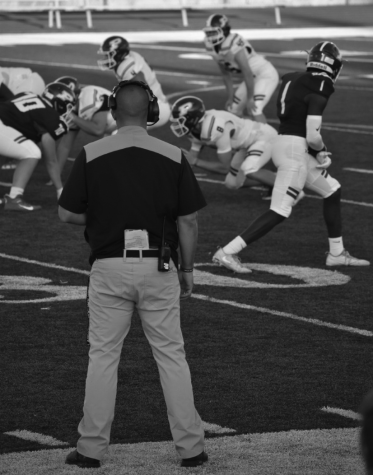 Teacher by day and father by night, Jon Pereiro fills many roles. As the only Advanced Placement Psychology teacher, Pereiro starts out his day teaching three periods of the course.
"I fell in love with the psychology curriculum [in college] and had some incredible professors who I had the opportunity to work under. It's so very different and so connected to what we do on a daily basis," Pereiro said.
Pereiro taught psychology at Cascade High School in Ohio for two years before he came to Plainfield Central, where he has taught the class for the past eight years.
"A large portion of teaching was the desire to do whatever I can to help people from where they are to where they want to be," Pereiro said.
Pereiro played football at Carl Sandburg High School in Orland Park, along with student coaching in college. As the head coach of the football team and a figure in the school spirit scene, Pereiro leads the team at games on Friday nights.
"I have a lot of different roles in the building, so I'm excited about doing what I can to make this an even better place," he said.
Even though Pereiro is very proud of his accomplishments at work, he says another accomplishment he is proud of is being a father and husband. Pereiro resides in Glen Ellyn with his wife Megan and two sons Noah, 5, and Nathan, 3, who play sports just like their dad.
"They're soccer players right now, they played baseball in the spring, then all of the little things like playing catch in the backyard," he said.
As a teacher, coach, husband and father, Pereiro strives to teach his students both on the field and in the classroom.
"I've always looked back at the individuals who had such a big impact on me, looking at what they gave to me within my educational career. I always wanted to have some opportunity to have even an ounce of an impact like they did," Pereiro said.