Dark cloud cast over Wizarding World in Fantastic Beasts: The Crimes of Grindelwald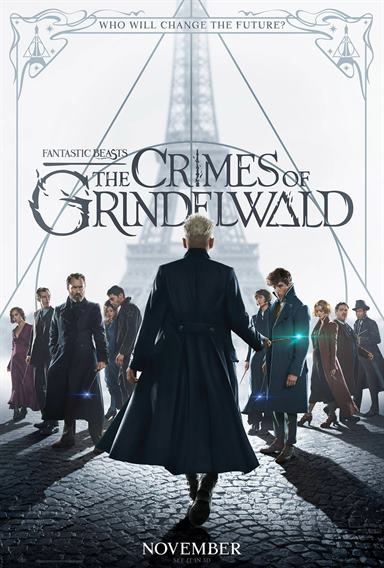 From the opening scene, "Fantastic Beasts: The Crimes of Grindelwald" packed a punch. Instant action places us in New York, 1927. The color scheme is far darker and more faded that the first film, "Fantastic Beasts and Where to Find them." It is very clear that this movie is no longer the same world as the first installment.
The entire Wizarding World is on edge after Gellert Grindelwald (Johnny Depp) escapes his imprisonment. The new sets and costumes embody the shift from security to uncertainty. Blues shift to black, pinks to brown, yellows to white. Newt Scamander's (Eddie Redmayne) jacket also changes from a dashing turquoise to a mellowed grey and muted teal.
In addition to the sets, the acting is phenomenal. Joshua Shea, who played a young Newt Scamander, did a great job portraying Newt and mimicking the same mannerisms Redmayne acts out. The entire cast was very cohesive, even those who are joining the returning cast as new characters.
The entire film turned my understanding of the wizarding world on its head. This film gave more insight to the power of Grindelwald that we couldn't see in the first movie. The portrayal of his dark powers of manipulation made me feel nauseated and betrayed by those who follow him, but simultaneously captivated by his charm and rhetoric.
The theme of the movie was incredibly, but delightfully, dark. There was a lack of comedic relief to balance with the mature themes. Even though there were a few moments that I found myself laughing out loud, it was not enough to combat the darkness and melancholy feel of the film.
I was disappointed by a huge continuity error regarding the timeline of one of the most beloved professors from the original Harry Potter Series, Minerva McGonagall. A young version of her, portrayed by Fiona Glascott, appears as a professor in 1927. According to previous statements from J.K. Rowling, McGonagall hadn't started teaching until 1956-a whole nineteen years later than the setting of this movie. I feel that this choice stunted J.K. Rowling's ingenuity for rewriting an important character's timeline for plot convenience.
Without giving anything about the plot away- for the sake of "protecting the secrets"- I can say that this movie exceeded my expectations when it came to the cinematography and acting. It's something I recommend seeing multiple times to be able to digest everything that happened.
I give this film 4 out of 5 stars.